Open: Monday - Thursday 11AM - 5PM / Friday - Sunday 11AM - 6PM
Phone: 540-364-1609
DRINK NAKED!
Set upon 41 acres of Blue Ridge mountainside in bucolic Fauquier County, Virginia, Naked Mountain boasts spectacular views of the surrounding mountains less than 1 hour from the Capitol Beltway. In the warmer months, spend an afternoon enjoying the panoramic views, picnic areas, and soothing mountain air. During the winter months, sit by our grand fireplace that warms our chalet-style tasting room. It's always a great time to visit us on the mountain!
Brighten up your day with a visit to Naked Mountain! Our tasting room is open daily. Enjoy award-winning Virginia wine while soaking up the mountainside view as it blooms and flourishes throughout spring!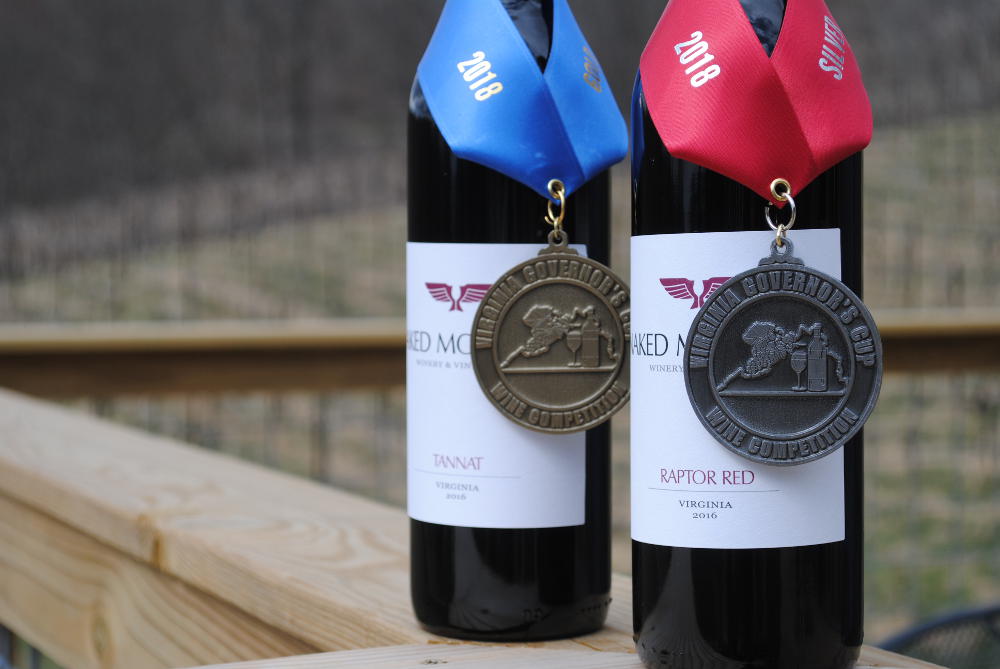 Purchase our award winning wines and have them shipped directly to you!